what it does for the skin

Helps reduce shine, minimize pores
& soften fine lines.
Hydrates skin for a softer
& smoother appearance.

Helps soothe skin while keeping
it looking healthy & soft.
"I have been using this product for about 2 months before I apply makeup, or when I want a blurred complexion. I love this product. My skin is typically very oily but Skintune helps eliminate the sheen and keep my face matte. You also only need a very little amount to get the job done!"
Customer Reviews
Write a Review
Ask a Question
Filter Reviews:
COVID-19
nature
stickiness
touch
formula
family
customers
makeup routine
everything
problem
Skintune as Good as I Remembered
First of ALL I am NOT a "Primer" user BUT, Yes with Capital Letters if and when I do Feel the Need for a "Primer" (it would ALWAYS be a MATTE Primer for ME), My Choice would be FARSÁLI Skintune as it gives my Skin just Enough "MATTE" without Drying out my Skin Completely and the Reasoning Obviously is the Amazing Beneficial Skincare Ingredients that are in here! Thank You FARSÁLI for that! I Must Admit I was Worried that it wouldn't be as good as it was in the Past Although to my Suprise it was! I do Hope FARSÁLI is here to Stay We ALL have Missed You So Much!
07/11/2022
Nancy S.
United States
Skin Tune
I absolutely loved skin tune, it helped reduce the size of my pores and softened my skin so much.
07/09/2022
Jessica A.
United States
I love this!
I was hesitant to use your product, I am always afraid that I will have some sort of allergic reaction with the sensitive skin I have. I breakout in hives quite easily. The pores around my cheeks and forehead are a noticeable and I am in my forty's now so wrinkles are visible, specially since I have facial paralysis. I feel like my skin can seem uneven tone at times too. This has helped so much! I don't use make up on a daily basis so this makes my skin look soft and it feels soft. It doesn't feel heavy, or greasy and your skin absorbs it quickly. oh and it smells fresh and a little goes a long way.
07/07/2022
M E.
United States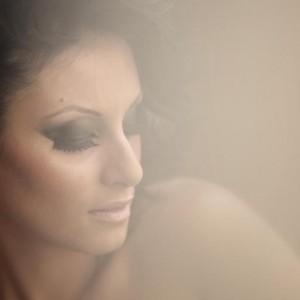 LY
07/06/2022
Lusine Y.
United States
Skintune
Most amazing product and even more amazing results instantly. Just ordered my 3rd bottle