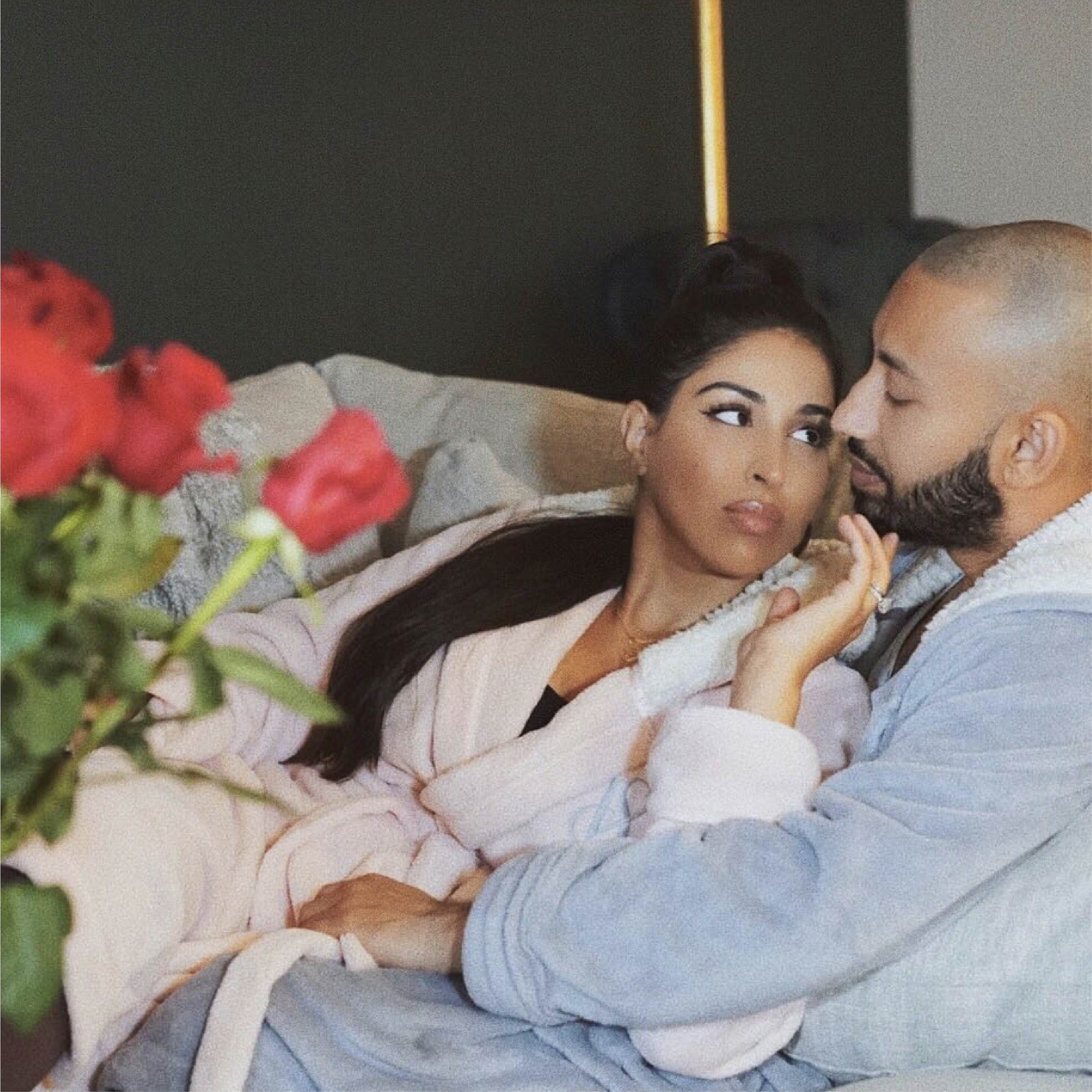 FARSÁLI was born with one purpose in mind: I wanted to support my wife Farah's love for beauty by creating thoughtfully formulated self care products. Farah has been a natural beauty advocate sharing her skin and hair care tips on social media since 2010. In my eyes, she's the Queen of self care. So, in 2014, I began working with chemists as a product developer, to formulate products that meet Farah's selective (I'd like to say picky, but she was standing over me as I wrote this) preference of ingredients.
In 2020, our priorities shifted towards our personal lives. We stopped production of FARSÁLI and exited 2,500+ Sephora stores in 35 countries worldwide, to focus on our nine-year fertility challenge. Miraculously, we finally became pregnant after we stopped striving to conceive, and we welcomed our beautiful baby girl in 2021.
Since then, Farah has become even more selective (again, picky) about the products on her vanity and the ingredients they contain. She reads labels with a magnifying glass (literally) and refuses to use any ingredients that have controversy surrounding them—I don't blame her—our long, emotional journey of unexplained infertility made her rightfully cautious. As a product developer, I'm drawn to scientific evidence and research, so we had some "debates". But in the end, we both wanted the same thing: thoughtfully formulated products that are both safe and effective.
In 2021, I began reformulating the core FÁRSALI products, constantly aware (aka reminded by my wife and her magnifying glass) of her selective criteria for ingredients. Although the original formulas did not contain any controversial or unsafe ingredients, I recognized that our brand has a much more significant potential impact on the world than we ever imagined. We also believe it's crucial, now more than ever, to contribute toward a better planet and set a positive example for our daughter.
To these ends, we removed natural mica from our formulas, when we learned about the documented issues linking some mica factories to modern-day slavery and child labor. Gold, essential oils, and synthetic colorants were also removed to eliminate possible irritants. When possible, we now use verifiable fair-trade ingredients to contribute to fair wages for marginalized workers. Our Rose Gold Elixir uses organic rosehip oil from the only certified fair for life supplier in the world, and we pay a premium of 30% more for the oil. Lastly, we re-evaluated our packaging to ensure that we were using recyclable glass, and began using 100% recycled paper with plant-based inks for our product boxes.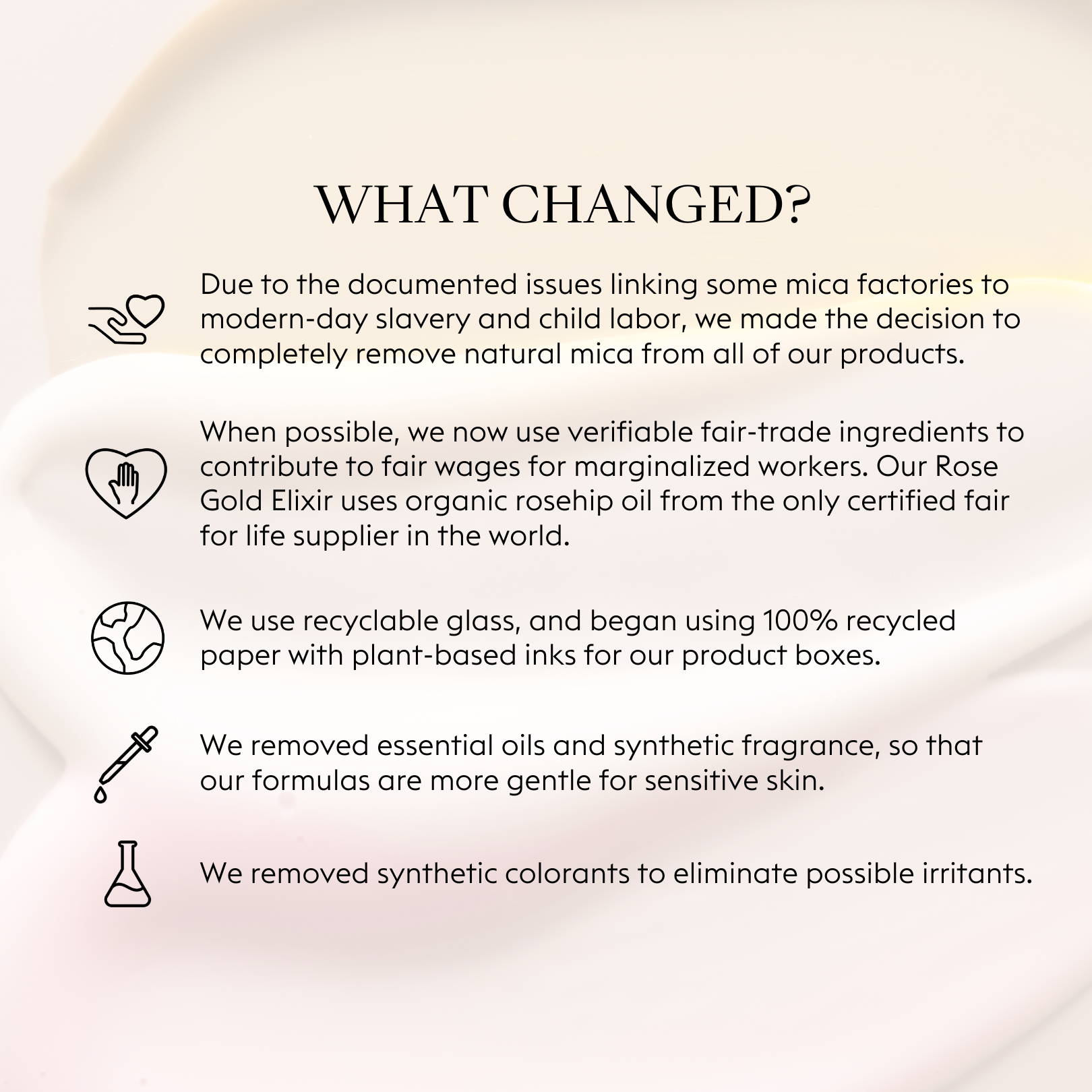 We have turned the page to start a new chapter: balancing family and life while rebuilding our business on new terms. Welcome to the new FARSÁLI (Farah + Sal Ali).
With love,